Welcome to this beginner's guide of blogging!
I'm still trying to get the hang of creating a professional-looking blog and have been working behind the scenes on the ins-and-outs for months. So, this post is a result of months of research, in-person group meetings (more info below!) and my own personal experience in the blogging world.
Every so often, when I'm out networking or chatting with friends, I get asked how to start a blog or what I blog about specifically. I haven't started earning any money from my website yet but I have big plans to do so and I plan to reinvest a good portion of the earnings back into my blog and my freelance business (which I hope to combine the two one day!)
So, let's get started on my top 10 tips on starting a blog!
Scroll on down to get started creating your own blog or learning some tips on how to tweak your current one.
This post contains affiliate links to products and services. Sarah la Viajera will receive a commission for purchases made through these links at no additional cost to you. It will contribute to keeping the costs of running this site down and allow me to provide more valuable content for you in the future.
1. Pick a Great name
Your name (or your brand) is everything these days. A name -good or bad- is something that sticks in someone's mind long after the conversation is over or it floats out of it before you even finish a conversation.
The last thing anyone wants is to be forgotten or have a name that's so overused that no one remembers it, right?
I was looking for a new name to use for my own blog domain for a couple years and it was right in front of me. My Instagram handle existed before this website since I was so well-known for being a travelaholic among my friends, they started calling me, "Sarah la viajera" every time I went on or planned a trip. By looking at the name, you wouldn't guess that I'm all about travel but the name is memorable. It's fun to say (because of the rhyme) if you speak Spanish or even if you don't. The long story short is that I accidentally found the name for my brand/personality but it has since worked out.
However, if your niche is going to be travel, there are some names you'll want to avoid these names in your brand or URL:
Nomad
Backpacker
Wanderer/Wanders
Adventurous/Adventures
Travel/Traveler/Travels, etc
Journey
The bad news is all of these names are already taken and the bloggers who have them made them popular and famous. If you're starting a blog in 2018 -compared to 2010 or earlier, when travel blogging was a brand new concept- you're going to have to work harder to stand out. The good news is that each blogger's voice, writing style, and personality are all unique and you can stand out in this noisy online world.
However, if you one day want to go from budget travel to luxury travel, don't put the words "budget" or "backpacker" anywhere near your name. Don't trap yourself in a niche you don't see yourself staying in for a long time.
Give yourself room to grow.
Secondly, while you're figuring out your ideal niche and audience, keep this in mind too: don't be country-specific.
If you're currently an ex-pat in one country but have plans to travel the world one day, don't let your sole focus be on that one country. For example, I could say that I'm an expert on living, working and traveling in Spain but I'm also an expert on living in my home country, the United States. But I also want to travel to many, many more countries while I maintain this blog.
The way to get around this is to add drop-down menus or pages filled with all your expert content and tips on living in such and such a country.
Lastly, make sure your URL looks good! Or rather, make sure your name looks readable, with no repeating letters! -and not laughable- in an address bar.
Imagine if I had chosen this name instead:
myjourneysassarah
or
sarahsgoingglobal
(I'm cringing, too)
I think you get my point. A name is everything so choose wisely!
2. Self-host your website
Confession: when I first started blogging I created this blog on Blogspot way back in 2010, previously called Life in Transition, as a way to document the direction my life took post-college years. In hindsight, I should've started off on WordPress dot com so that my content transfer to a real domain would've been a lot less painful. (I'm still editing old articles to this day).
So, I trudged on and stuck with my Blogspot domain (and analyzing the cool-to-me stats on my readers) for nearly 7 years! I've been enjoying having my own corner of the Internet for nearly 1.5 years now and I couldn't be happier. It was a great decision professionally.
Speaking from experience, I can honestly say that no one will take your blog seriously unless it's self-hosted. Personally, I have gotten more freelance work simply because I was able to showcase my writing samples on a dot com website compared to a dot Blogspot or dot WordPress linked one. When you upgrade to your own domain and a dot com (if that's the best choice for you) site, companies, brands, clients and your peers will take you more seriously.
Remember, anyone can set up a blog but creating a blog that could later become a full-fledged business will cost money and lots of time and effort. I haven't started earning any type of income from my blog yet but I do know that the $270 (~232€) I've spent so far to help create and design my little corner on the Internet will pay off soon.
There are a lot of hosting sites out there and you'll see a lot of other bloggers promote BlueHost. It's not a bad hosting service to use but I've heard of a number of complaints about their services and a few customers who are unhappy with them. So, I decided to skip the stress and pay a little bit more for higher quality service and support from SiteGround.
A few pros:
Fast loading times and the site never crashes
Excellent customer and IT support
Continual improvements to their services and site security
Here are 4 easy steps on how to sign up for hosting services through SiteGround:
STEP 1
Click on the orange "Learn More" button below to take a look at their plans.
STEP 2
Compare the plans and pick the best one for you!
If you're a hobby blogger but want your own little space on the Internet, I would suggest getting the StartUp plan. It's a very affordable price with plenty of storage, room for thousands of views, and extras. (This is the one that I have but I will be upgrading soon.)
However, if you've had a popular blog for a while and envision it growing past a few thousand views per month, get the GrowBig plan. You can even manage multiple websites on it and get a few more bonuses the StartUp plan doesn't offer.
Now the big one: GoGeek. It's ideally for someone who has an existing blog that's wildly popular (send me tips on how you got there!) and getting thousands of visitors per day. Or it can be for a person who plans to be the next big fashion, travel or lifestyle blogger (or vlogger) and wants as much space as possible to grow their audience into an active and engaged community.
Not saying you can't be a mix of these types of people in the blogging world but the most important thing is to give yourself room to grow.
STEP 3
Got your ideal plan all figured out? Great!
Now it's time to choose that domain name you were supposed to come up with in Tip #1 (see above).
Check to see if your awesome domain name is available and then proceed with the next step. If it's not, you'll have to brainstorm another one! Remember to make it really memorable and something that will help you stand out in the years to come, both on and offline (ie: your audience).
If you're switching over an existing domain, just choose "I already have a Domain" and type it into the box.
Easy, right?
STEP 4
Purchase Information
Now that you've chosen your own plan, created a new domain, or added your existing one, it's time to decide how long you want your blog to stick around.
Naturally, if you plan to go pro one day, you'll want your website to be around forever. If that's the case, choose the maximum amount of hosting time offered, 36 months (3 years). This will give your blog plenty of time to grow and develop through the years without having to worry about your monthly hosting rate going up any time soon.
It lists extra services and the ones that I would recommend are Domain Registration (one-time fee) and Domain Privacy. Spammers and hackers are out there and it's Siteground's job to protect you. I've never had slow page loading times, a crashed website or hackers on my site.
Once you choose your hosting plan rate and extra services, enter your payment information and you're done.
Your blog has been created! (And your card will be charged but remember, it's an investment.)
I can't say enough good things about this hosting site and that's why I added them to my tips. It's hard to keep quiet about a good thing, isn't it?
**Pro tip: One mistake I made in May 2017 was not buying hosting services for a long enough time period. I only bought one year's worth and guess what happened? The initial discount price went up to the full price! That's right. It's because Siteground (and other hosting sites) only gives you the discounted monthly rate on your first invoice.
Translation: if you only buy hosting for one year -yet knowing you want to keep your blog up for as long as possible-, then once your renewal date rolls around, you will be charged the full price!
Buy the maximum amount of hosting (up to 3 years) at the cheapest price possible. You want your blog up forever, right? Of course! The money you invest in quality hosting services will pay off big time.**
3. Get WordPress
I can't stress enough how important it is to start your blogging career off with WordPress. Whether it's for professional or personal reasons, learning WordPress is key to your blogging success. And it's just more user-friendly, too!
Not tech-savvy at all? Don't worry! The tech gurus at Siteground installed WordPress on my site for me within a matter of hours so I didn't have to do anything myself. It was one of the best things about choosing them as my hosting provider.
What I did have to do myself was migrate and transfer content from my existing blog on Blogspot but that was pretty painless, too.
The painful part was starting all over in terms of traffic to all my posts. Sad day but I've since recovered (thankfully).
4. Decide on your theme and install some plug-ins
Themes, what? I am working on getting a better theme for my own website here but currently using a free theme from WordPress – there are tons of them out there!
I'm using Sela and I really like it, though I would prefer one that has drop-down menus and better-organized categories. Still playing around with what I like and focusing on creating high-quality content (keep scrolling to read more about that!).
I will eventually have to pay for some website upgrades as my audience and traffic grow but I'm saving that for a bit later (preferably when my savings increases).
Now, onto Plug-ins.
This is one of the first topics that was discussed at the local Blogger Meet-Up that I attend monthly. (More information below) I was actually able to gather quite the list and add them to my own blog over time but here are the most basic, must-haves that you can add today:
Yoast SEO (the best one out there giving detailed analysis)
Akismet (to automatically block spam comments)
JetPack (for more in-depth stats and more)
SumoMe (to link all your social handles to each post and provide easier sharing)
Keysearch (I'm currently trying this one out for SEO enhancement and like it!)
Blogger 301 Redirect (only if you're migrating an existing Blogspot account over to WordPress)
Pro-bloggers that I follow (from Make Traffic Happen) seem to almost unanimously recommend paying for an annual subscription with Keysearch and then only using the free version of Yoast SEO. I love the free version and that's all I've stuck with for nearly a year and a half but I will update this with my thoughts on Keysearch once I subscribe to the full version.
For now, those plug-ins should get you started!
5. Set up Google Analytics
Not good at math or don't like numbers?
Well, I can't sympathize with you as, while I'm very much a creative person with a huge imagination, I'm also a lover of numbers and statistics. I have a very analytical mind and ever since I heard about Google Analytics, I have been anxious to download it. (I even have the app version of it so I can check stats while I'm out! haha)
Don't worry about trying to figure out all of the stats that Google Analytics has before you begin, setting up an account and linking it to your domain is easy. Follow the steps on their website.
You will need to have an Analytics account in order to make a name for yourself in your industry, whether it's in travel, fashion, lifestyle, or fitness. It's long since been the industry standard for measuring metrics such as country, language, page views, and referral links. Besides, aren't you curious to find out who your audience is, what they're searching for, and if you're targeting the right demographics (age, gender, etc)?
You can go on to track weekly, monthly, and yearly stats and send those numbers (by taking a screenshot as I did above) to pitch your account/website to tourism boards or other brands with whom you want to work.
6. Grab your social media handles
Making your blog look all nice and polished is just the first step of blogging. The second is publishing your content via WordPress. The third -and most important- is getting the word out about it. Everyone who's anyone is on at least one social media channel, even if it's just a placeholder or profile they don't use often.
But, no one will know about your awesome blog if you don't start talking and sharing about it! Personally, my Instagram account became popular among my friends and then among other language assistants around Spain. It was mainly because I was liking and commenting on other people's accounts or using the group hashtag. (Social media marketing is a whole nother topic so I'll stop there.) The point is I started sharing personal content, photos, and thoughts, which led to more sharing. I guess that's how a person becomes popular.
These are the main social media channels you should create soon after putting your brand new (or revamped) blog out into the world:
Facebook (business) Page (then later on a Facebook Group)
Instagram
Twitter
Snapchat
Pinterest
Tik-Tok (if you are more into video content)
YouTube or Vimeo
Play around with these and learn which ones work best for you. If you're more focused on producing written content and not videos, focus on Facebook and Instagram. But maybe snag a YouTube channel for yourself in case you ever want to branch out. You never know how or when your interests will change!
However, the best channels to focus on now are Facebook Groups, Instagram, and Pinterest. It now costs money to post from a Facebook Business Page and have your posts show up in someone's newsfeed. Groups are the loophole and can help you create a more engaged community! Marketing and social posts are extremely visual these days so Instagram is pretty much what most people are on. Pinterest (statistically proven to be used by women more than men) is like a visual search engine. That means it's the perfect tool for anyone who's blogging about lifestyle tips, travel, baking, homemade recipes, interior design or decorating, fitness and so much more.
Figure out which ones are best for you and stay active! Or load a bunch of posts and content into an automated scheduler like Hootsuite, Buffer, or Tailwind (that's what I'm about to do).
**Pro-tip: In today's world, anyone can contact you at any time of the day or night on a number of apps. As someone who already works remotely and has started to receive a number of comments, emails, and messages about the posts I've written, my biggest piece of advice for new bloggers (or social media stars-to-be) would be to set limits. One of the ways you can protect your time in this "glued to my phone 24 hours a day" world, is to create a schedule for yourself. Only want to be available from 9 am-5 pm (not including weekends)? Not a problem. Don't click on a message at 8 am or on any given Friday night at 9 pm. You will get messages or comments at midnight or 5:11 am in the morning (time zone problems) but DON'T answer them.
Blogging is fun but your time is precious so protect it and make time for other people and things in your life.**
7. Join Nomadic Matt's Super Star Blogging Course
**This course is no longer being offered.**
This is my first post about the topic of blogging itself but it's a hobby I've been taking seriously since 2017. And for those who are more serious about professional blogging, I would recommend you take a course in order to not make all the mistakes pro-bloggers did before courses like these existed.
One course in particular that I'm still going through is called Super Start Blogging by Nomadic Matt. In early 2018, it merged with Travel Blog Success, which was a popular travel community for bloggers of all levels. I had initially bought the course through a yearly project collaboration of digital products called The Paradise Pack (which becomes available every May) so I lucked out on getting a whole host of useful blogging products at one time!
In this course, Matt reveals all the tips, tricks, and secrets to getting started as a travel blogger, seeing your blog as a business or how to become an expert travel writer or photographer. He's very transparent with both his successes and failures and his modules are very easy to follow.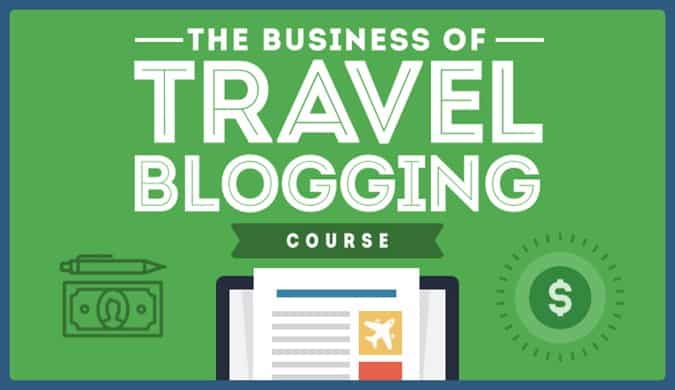 He even offers tech support and a private Facebook group for members. In it, you can ask questions and get amazing advice you won't find anywhere else. You can go at your own pace with the course and go as fast or slow as you want. I would recommend giving yourself about a month for the travel writing course and doing at least one or two modules a day to see progress.
While I'm still going through his courses, I'm learning a ton and can safely say that I've never seen better courses that will help you learn both the basics and advanced blogging techniques to help transform your blog into a business.
The best thing about it is you can get all access to the course(s) for 30 days and get a refund if you didn't find the information helpful or useful to you. (I highly doubt that you won't!)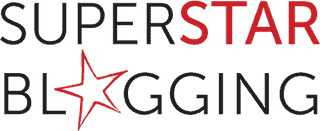 8. Give Your Blog a Human Touch
Some bloggers miss this point entirely and make their websites the most informative as they can, cramming each page with tons of information but….they forget to add a human touch. Facts, figures, costs of living, and stats are cool and all (at least to me, haha) but what your readers will really want to know is your best stories. Or personal reviews of products you've purchased and tried on your own. Or maybe they need advice and were once in your shoes, meaning that you will be the perfect person for them to listen to.
The best things you can do for your blog are to find your voice (and stick with it), let your personality shine through and remind your readers that you're a normal human being just like them.
One of the most relatable travel bloggers I follow is Adventurous Kate. I found her blog nearly 6 years ago when I was in the contemplating and researching state of living abroad and I've been a loyal reader ever since. I may not agree with every issue or belief that she has but I can definitely relate to her on many levels with solo female travel, life abroad, sustainable tourism, and women's rights in the workforce. She used to be active on Snapchat and I loved her updates on there but now I follow her Instagram stories. If you have ever watched any of her videos (or stories), she seems totally relatable and there's no question that she's a real person. Her personality shines through and it just naturally encourages her readers to stay up-to-date with her.
Blogging goals, right there.
9. Become a part of a blogging community and collaborate
You know the old saying, "It takes a village to raise a child"?
Well, it takes a whole lotta work to create and maintain a successful blog and you won't get anywhere without a little help!
One of the best things that could've crossed my path was a feisty, passionate and self-starting woman named Cepee, who had a New Year's Resolution down on paper and a burning desire to turn it into reality way back in January 2017.
Fast forward to September 2018 and we've got a thriving community of over 900 bloggers (connected through the Facebook Group) and about 60-70 people who come to the monthly meetings in person, here in Madrid. (Most people are based in and around Spain as we all tend to have a love for the country in common but it's not to say that you can't join, too.)
I have learned so much about blogging, copywriting, content creation, website maintenance, photography, SEO, pitching, branding, and more in the past year and a half! And I've met seasoned bloggers such as the infamous Mr. Chorizo, Sally from Passports & Plates, and one of the founders of Las Morenas de España (which has since rebranded to Master Your Move Abroad for women of African descent) to name a few.
Can't find a Meet Up or collaboration group in your city? Start one yourself!
Exchange services, collaborate on projects, learn from other bloggers with different niches, and never stop growing. Also, don't do anything for free. This is your dream -or your baby as some would say- so say no to projects, sponsored posts or trips that don't fit well with your audience.
The more selective you are in the beginning, the more quality content and products you can present to your readers.
10. Share and create amazing content!
This last one will be short and sweet.
Passion is what will drive you and keep you going for a long, long time in the blogging world. Motivation will come and go but passion will keep you posting, shooting photos, and recording videos.
Experiment with the mediums you might want to showcase on your blog.
If you're a writer, set a minimum word count goal for the day or week to help get more content out there. Share your stories and personal advice. You never know who might need it to hear them.
A budding photographer or videographer? Share your best and most unique photos. Create how-to edit or how-to-take better photo articles. Give us your best (but not all!) tips on how to shoot better photos.
The most important thing is to find your voice and share it with the world. And share it regularly. Consistency is key but content is king. It may take a while before your new venture pays off but when it does, you'll be so proud of all the hard work you've put into it.
Blogging is quite a popular hobby and full-time job these days but many newbies don't stick with it, leaving a lot of room for those who do to grow and be successful.
That's the encouragement that I'm holding onto.
And in the wise words of Daniel aka Mr. Chorizo, "You're not gonna make money off the blog you're gonna create."
Get started sharing your content and voice now!
Any questions or tips that you would add? Are you a blogger? Join the discussion below and tell me about your blog!